Warner Bros.' 'Wonder Woman' came out as #1 at the weekend box office, becoming the biggest opening ever for a female director. The film exceeded expectations at the box office, bringing in $100.5 million in North America and an additional $122.5 million internationally. It's safe to say that Wonder Woman has already made back the film's $150 million budget.
The film also places director Patty Jenkins as #1 as she soars above Sam Taylor-Johnson's Fifty Shades of Grey, previously holding the #1 spot opening to a domestic take of $81.7 million in February 2015. Before that, the record was held by Catherine Hardwicke's Twilight (2008), which brought in $69.6 million.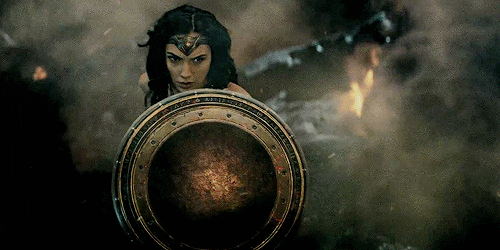 Wonder Woman attracted a large female audience, as more than half (52%) of the film's audience over the weekend were female. This definitely screams GIRL POWER, for a genre that has been dominated by men. Not only is Wonder Woman breaking gender barriers, the film has also became one of the best-reviewed superhero movies of all time.
The film stars Gal Gadot as Wonder Woman, who may be a real life Wonder Woman as she even shot some of the scenes 5 months pregnant!
Check out Gal Gadot as Wonder Woman in trailer below, and if you love it make a trip to your local theater ASAP!