The newest Tyler Perry movie, Boo! A Madea Halloween scared away it's competition, dominating the weekend box office. This is the first time that Tyler Perry's Madea series ventured into the horror genre, and crushed it bringing in $27.6 million! As the No. 1 movie it brought in over 3 million more than runner up Jack Reacher 2 starring Tom Cruise.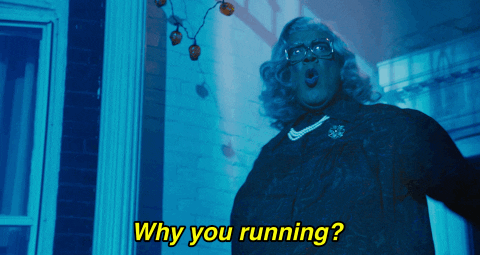 Boo! A Madea Halloween isn't your average horror movie, it includes just enough drama and comedy that it won't scare you out of your local movie theater. It was a perfect time for the series to produce a halloween themed movie, because Halloween is one week away. This could even mean this movie may still go strong in the box office until the Halloween weekend! Although most films from the Madea series do pretty good at the box office, only the first movie Diary of a Mad Black Woman made it to 20+ million mark. Boo! A Madea Halloween is pretty major landmark for Tyler Perry, and looks very hopeful to keep up the pace during the Halloween weekend.
In the movie, Madea (Tyler Perry) winds up in the middle of mayhem when she spends a hilarious, haunted Halloween fending off killers, paranormal poltergeists, ghosts, ghouls, and zombies while keeping a watchful eye on a group of misbehaving teens.
Check out the trailer below
If you think the movie is boo-tastic check out Boo! A Madea Halloween in theaters!