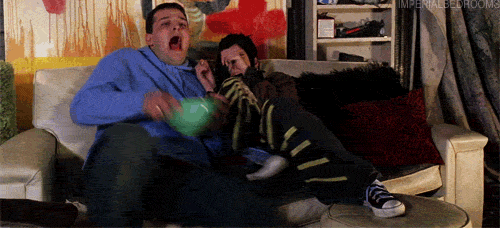 This weekend check out some of our Top Free Movies. All 10 of the featured movies are a mix of different genres,
from thrillers to comedy. Whatever mood you are in one of our free movies will be enjoyable. Check them out below
Top 10 Free Movies
A Good Marriage 


Darcy Anderson and her husband Bob are celebrating another year of a good marriage. When a sadistic serial killer starts to spread fear and panic throughout the Northeast, Darcy must unveil a sinister secret about her husband.
Dracula Reborn
Three journalist travel from Vancouver to Transylvania to uncover the truth about Dracula. The trio's determination may end up costing them their lives.
Beyond


Beyond follows the turbulent relationship of Cole and Maya as they struggle to survive in a world where the human population has been decimated by an extra-terrestrial attack.
Who's Your Daddy?
A high school student learns that he has been adopted, and that his birth parents have died and left him heir to an adult magazine fortune.
Chicago Overcoat
The fates of an aging hitman and a washed up detective become entwined when one last job leads to one last chance to settle an old score.
Hard Times
The town of Kilcoulins Leap will never be the same after a down-on-his-luck mailman botches a get-rich-quick scheme.
Heaven's Fall 
This gripping true story depicts the spring of 1931 in segregation-era Alabama, when nine black men were accused of raping two white women. Having been tried and sentenced to the electric chair, New York attorney Sam Leibowitz traveled to Alabama to lead a Supreme Court appeal in defense of the men – setting in motion a legal battle that changed the course of American jurisprudence.
Caught Inside
In search of paradise, a group of young surfers voyages to a remote spot off the Australian shore, hoping to experience the ultimate waves. But as they go further into deep waters, the isolation and pressure push one of them over the edge.
The Blackout

A young expecting couple, four rebellious teenagers and a lone survival expert are confronted by a worldwide blackout that forces them to survive as society breaks apart around them.

Cake Eaters
Two families are brought together by the return of one family's son — a reunion that conjures up old ghosts and issues that must be addressed.
If you are in the mood to watch more top movies, check out our OVGuide Primary Channel.Watch over 10,000 FREE movies and TV shows starring your favorite actors. Enjoy films and TV from over 15 different genres, including comedy, horror, action and more. Content is updated DAILY and always free! Free Movies and TV. No Subscription.