The season premiere of The Walking Dead was so violent that it created a social media meltdown. Social media websites everywhere were flooded with very sad and distraught fans. These fans weren't necessarily upset about the violent images, because honestly what's The Walking Dead without violence? Fans were upset about who the violence affected and questioned why the entire episode was filled with it. The amount of violence crammed into one episode caught the attention of Parents Television Council and they called the episode "one of the most graphically violent shows we've ever seen on television."
This is a fair warning that the rest of this article contains spoilers! In The Season 7 season premiere Negan (Jeffrey Dean Morgan) and his best pal Lucille (Negan's weapon of choice) created quite a ruckus. Negan killed Abraham (Michael Cudlitz) and Glenn (Steven Yeun), and some may say that their deaths were bound to happen, but not so soon into the new season. Abraham was very hopeful for a better future and that change would come in Season 7. As he spent most of Season 6 discussing his plans for the future, but fans know that this is a sure sign that death was near for him. For instance other characters such as Noah were killed because of too much talk about the future. Next, Glenn, The Walking Dead's OG was brutally killed partially because Daryl (Norman Reedus) punched Negan and increased his rage. As Negan sought revenge, Glenn fell victim to Negan's rage. Glenn's last words stung as blood dripped from his head and he vowed he would find his wife Maggie (Lauren Cohan). Following the devastations, The Walking Dead doesn't allow for other characters to react to their deaths, it wasn't until a brief pause from violence that Maggie, Sasha (Sonequa Martin) and Rosita (Christian Serratos) got to mourn the deaths of Abraham and Glenn.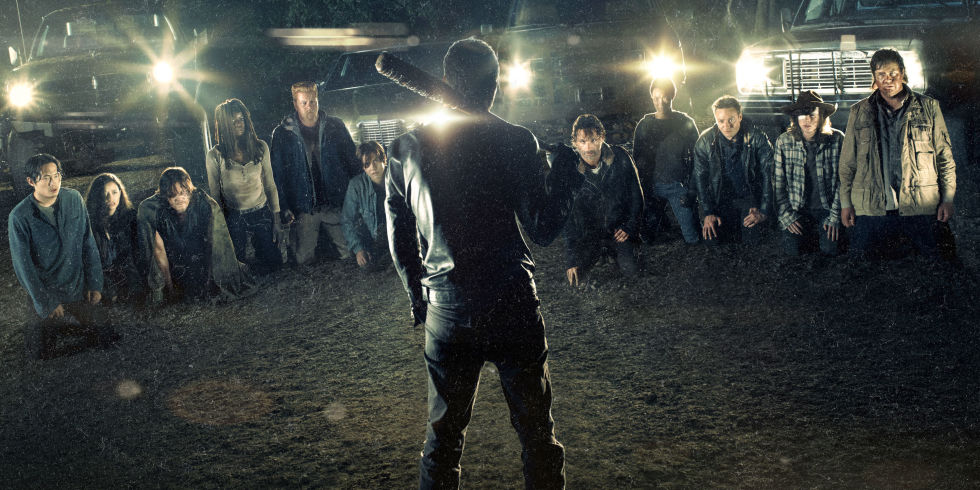 The Walking Dead premiere brought in a total of 17 million viewers and a 8.4 rating from the 18-49 demographic. From the looks of the first episode this season is sure to cause a reaction from fans everywhere!
Check out the Season 7 Trailer of The Walking Dead below
Until the new episode premieres Sunday 9/8c on AMC, here are some other zombie related TV Shows that might catch your interest.
TV Shows Similar To The Walking Dead
1. In The Flesh


Four years after the Rising, the government starts to rehabilitate the Undead for reentry into society, including teenager Kieren Walker, who returns to his small Lancashire village to face a hostile reception, as well as his own demons.
2. Z Nation
Z Nation starts three years after the zombie virus has gutted the country, a team of everyday heroes must transport the only known survivor of the plague from New York to California, where the last functioning viral lab waits for his blood. Although the antibodies he carries are the world's last, best hope for a vaccine, he hides a dark secret that threatens them all.