Netflix has been dropping new original programming like flies, ok well to the point where they have new releases every month. This time Netflix is releasing 'Casting JonBenet' a documentary by Kitty Green focusing on the JonBent Ramsey tragedy. Although not to long ago, several TV networks such as Lifetime (Who Killed Jon Benet) and CBS (The Case of JonBenet Ramsey) have focused on the tragedy, Netflix is looking to bring a new twist to the story. Netflix is testing the waters with a new style of documentary described as a "documentary hybrid".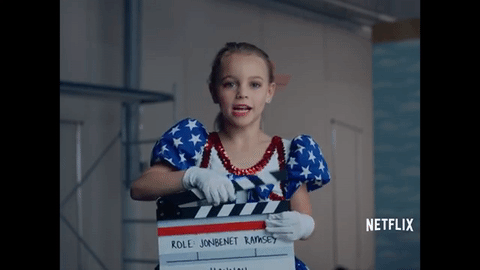 As a highly publicized case many people around the world have put together their own ideas of who killed JonBenét. This is where the hybrid of the documentary flourishes as the actors who audition for the roles JonBenét, dad John Ramsey, mom Patsy Ramsey and brother Burke Ramsey all share their memories of the tragedy, how it affected them and who they suspected of the crime. Instead of focusing on one perspective of the case, the documentary explores how the case affected the local actors who are now trying out for roles. These actors have their own real life perspectives/connections of the case being from the Boulder, Colorado the same area the tragedy took place.
From the looks of the official 'Casting JonBenet' Documentary trailer it appears that the documentary follows a very untraditional path and will premiere on Netflix April 28. We think it's a mixture of creepy yet mind blowing, check it out below.