As first reported last week, stars Lauren Graham and Alexis Bledel have both signed on for Netflix's Gilmore Girls revival.  The revival will feature four 90-minute movies title Winter, Spring, Summer, and Fall to give the show the send-off it really never received.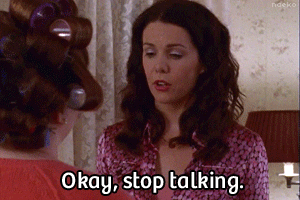 Gilmore Girls fans remember the series fondly, but never really received proper closure when the series ended. It ran from 2000-2007.
The Gilmore Girls Original Series
Set in a storybook Connecticut town populated with an eclectic mix of everyday folks and lovable lunatics, Gilmore Girls is a humorous multigenerational series about friendship, family and the ties that bind. Thirtysomething Lorelai Gilmore (Lauren Graham) has made her share of mistakes in life, but she has been doing her best to see that her college-bound daughter – and best friend in the world – Rory (Alexis Bledel), doesn't follow in her footsteps. That may be easier said than done, considering that the two share the same interests, the same intellect, the same coffee addiction and the same eyes. Rory is more serious than Lorelai, but there are tendencies, especially in the love department, that clearly indicate she is her mother's daughter. From the beginning, this unique mother-daughter team has been growing up together. Lorelai was just Rory's age when she became pregnant and made the tough decision to raise her baby alone. Gilmore Girls was the first series to make it to air supported by the Family Friendly Forum's script development fund. An initiative between some of the nation's top advertisers and The WB, the program is intended to offer a greater array of compelling family programming on network television. The strong and loving mother-daughter relationship portrayed in Gilmore Girls reflects the growing reality of this new type of American family.
Milo Ventimiglia, who starred on the beloved drama as Jess, nephew to Luke Danes (Scott Patterson) and on-again off-again love interest to Rory (Alexis Bledel), posted about the show's Netflix revival on his Facebook page on Friday, writing that he hopes to reprise his reformed bad boy role.
"I've always been pretty vocal about Gilmore and I know everybody's been waiting, and I was like, 'That will never happen,' and it's totally happening," the 38-year-old actor wrote on a picture of the cast's reunion at this year's ATX Television Festival, adding that he "got an email from the producers" while at the event.
For the most part, fans are left wondering who will return and who will fade into Gilmore memory.