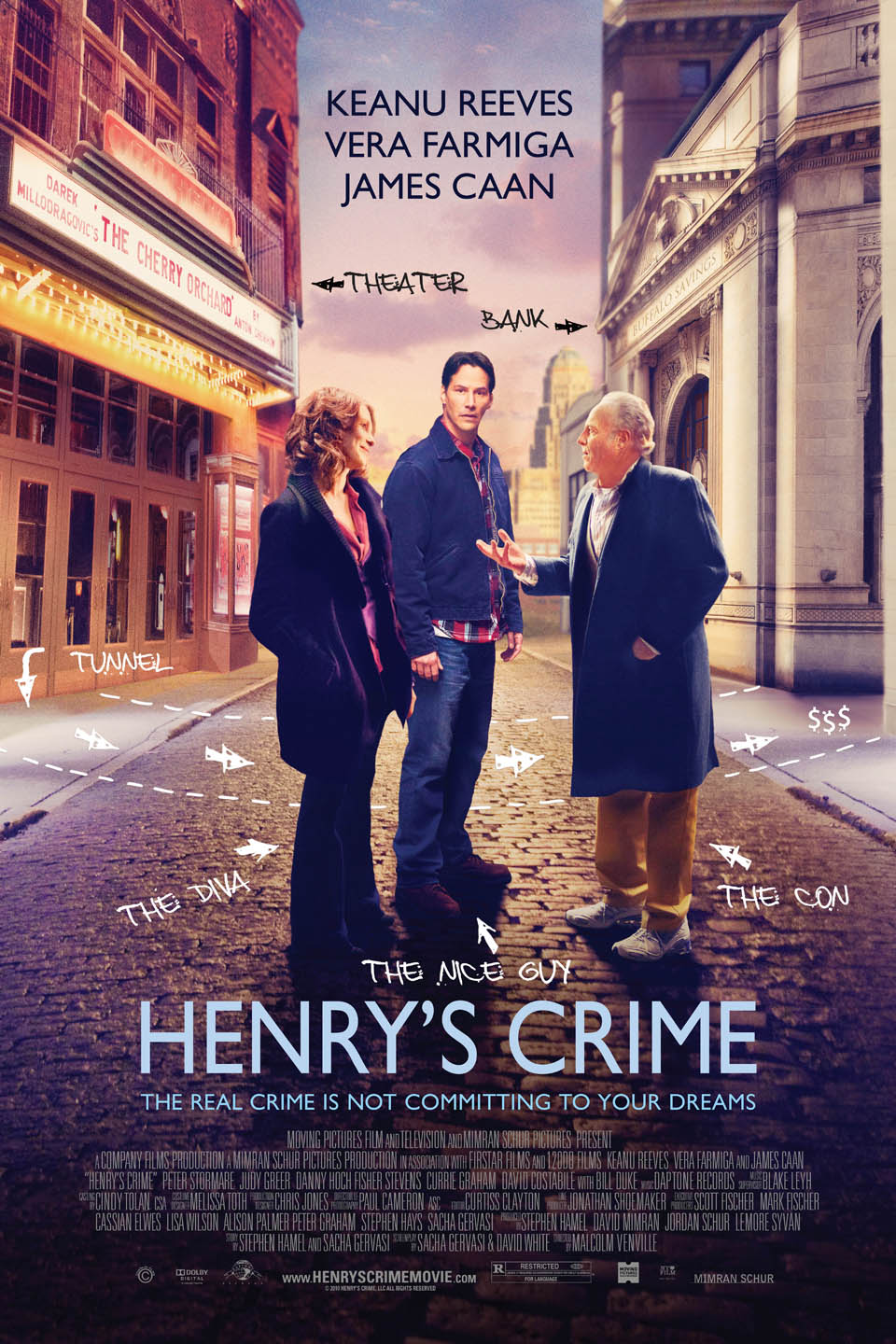 If you want to watch a free movie that has a good sense of black humor and an unique plot "Henry's Crime" is a good choice. Henry's Crime focuses on an man (Keanu Reeves) who spent three years in prison for a bank robbery he did not commit. After being released from jail, he decides to rob the bank for real. His plan involves infiltrating a local theatre company, but his scheme gets complicated when he falls for the company's lead actress (Vera Farmiga). Will he rob the bank or will his new found love inspire him onto a different path?
Check out Henry's Crime to find out!
Free Movies Similar to Henry's Crime
Hit List


While dating a woman (Shirly Brener) with anger-management issues, a hitman (Joey Lawrence) finds her journal and uses it as a guide to prove how much he loves her.
Assassin in Love
A hit man has second thoughts about his career and seeks refuge from his boss by finding work as a baker in a rural Welsh village.
If you are in the mood to watch more Comedy movies, check out our Comedy Movies and Video Channel.Watch thousands of FREE Comedy Movies starring your favorite actors. Whether you are in the mood for a feel-good romantic comedy or some fast paced laughs with one of our action comedies, you can find them all on this comedy application powered by OVGuide. Content is updated DAILY and always free!