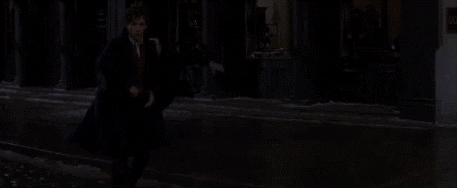 Harry Potter prequel Fantastic Beasts and Where To Find Them flew above other weekend new releases "Bleed For This" and "The Edge of Seventeen".  Warner Bros. expected the film to top the weekend box office, and make around $70 million to $75 million. Fantastic Beasts met that expectation bringing in $75 million in ticket sales in the U.S. and $143.3 million internationally.
In 1926 (70 years before Harry Potter), Newt Scamander arrives at the Magical Congress of the United States of America with a magically expanded briefcase, which houses a number of dangerous creatures and their habitats. When the creatures escape from the briefcase, it sends the American Wizarding authorities after Newt, and threatens to strain even further the state of magical and non-magical relations.
Check out a featured clip from Fantastic Beasts and Where To Find Them below
If you're a fan of wizardry check out the film at your local theater!