Doctor Strange, The newest addition to Marvel's live action line-up literally worked magic at the weekend box office.Doctor Strange brought in nearly double the amount of it's runner up Trolls, that brought in $45 million. Doctor Strange landed at number one, bringing in $84 million. Doctor Strange is the highest grossing movie for English actor Benedict Cumberbatch, who stars as Doctor Strange. The Marvel adventure/fantasy film was directed by Scott Dickerson.
Doctor Strange is a neurosurgeon, but not just your typical surgeon he is a prodigy and is able to pick his own patients. As a prodigy he is very cocky, and the patients he chooses are only for notoriety. He doesn't have time for an actual love life because he puts his career first, a real workaholic. On his way to an award show he gets into a tragic accident, that changes his life forever.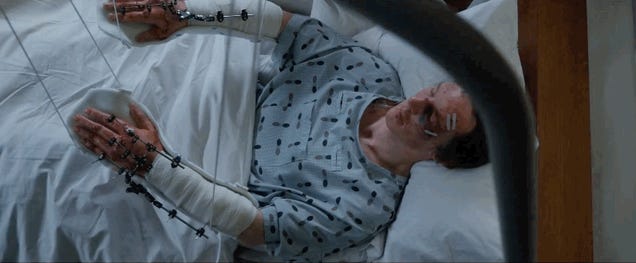 The accident leaves him extremely hurt and left with broken hands, which in turn leaves Doctor Strange useless to his own medical field. Although other doctors attempt to reconstruct his hands, his career is completely over. Doctor Strange sets out on a quest to find a cure and ends up at a mysterious enclave. He encounters a healer in the Himalayas enclave and learns to tap into psychic powers to battle wrongdoers. He quickly learns that the enclave is at the front line of a battle against unseen dark forces bent on destroying reality. Before long, Strange is forced to choose between his life of fortune and status or leave it all behind to defend the world as the most powerful sorcerer in existence.
Check out the trailer below
If you think this movie is a MUST SEE, check out Doctor Strange at your local theater.