The Big Bang Theory's sweetheart Kaley Cuoco-Sweeting has announced she will be splitting from her husband after almost two years of marriage. The Big Bang Theory star and the tennis pro got engaged after three months of dating, and tied the knot in late 2013.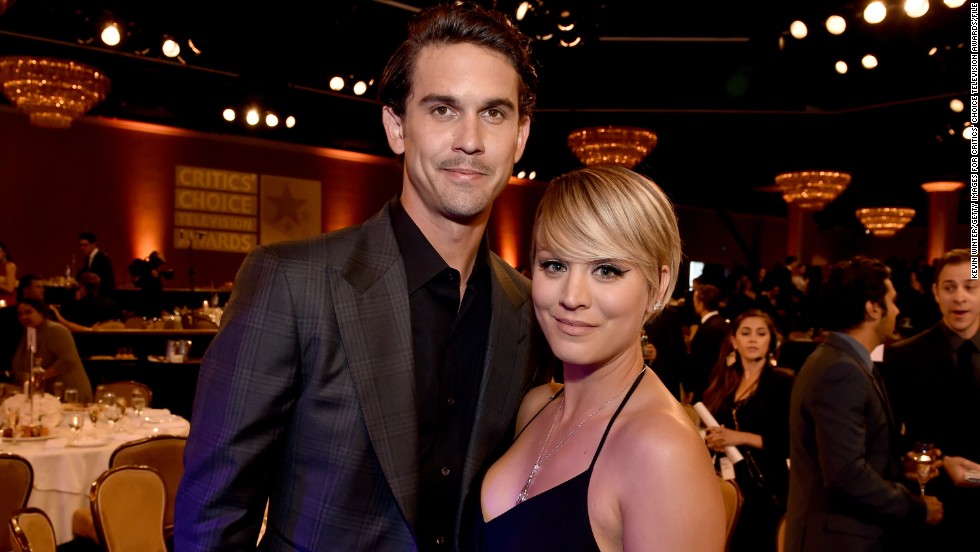 Previously, Cuoco had dated her co-star Johnny Galecki who plays Leonard on the popular show. Perhaps there's a future for Leonard and Penny in real life after all?
Kaley Cuoco has worked as a model and commercial actress since the age of 6, and has an extensive movie and TV portfolio. You can watch Kaely online on OVguide.
Watch Kaley Cuoco Movies Online
1. THE WEDDING RINGER
The Wedding Ringer is a film written by Jeremy Garelick and Jay Lavender and directed by Jeremy Garelick.
2. AUTHORS ANONYMOUS
Authors Anonymous is a 2014 comedy film written by David Congalton and directed by Ellie Kanner.
3. THE LAST RIDE
The Last Ride is a drama film directed by Harry Thomason about Hank Williams' life.
4. KILLER MOVIE
Killer Movie is a 2008 comedy horror film released in the United States in April, The film premiered during the 2008 Tribeca Film Festival in New York City. It stars Paul Wesley, Kaley Cuoco, Jason London, Torrey DeVitto and Leighton Meester and was written and directed by Jeff Fisher. "Killer Movie" was Produced by Cornelia Ryan Taylor, Michael Sanchez and Jeff Fisher.
5. WASTED
Wasted s a 2006 film directed by Matt Oates.
6. LUCKY 13
Lucky 13 is a 2005 romantic comedy film directed by Chris Hall and starring Brad Hunt, Harland Williams, Lauren Graham, Sasha Alexander, Debra Jo Rupp, John Doe, Kaley Cuoco and Taryn Manning.
7. DEBATING ROBERT LEE
Debating Robert Lee is a 2004 independently-made, festival award-winning film, directed by Dan Polier and written by Dan Polier and Matthew Klein. It is centered on a group of jaded, high school teenagers in idyllic, upscale Palos Verdes, California. Most students on the team are taking debate as an elective needed to graduate, but Robert Lee, one of the best debate teachers in the country, believes that they can aspire to more. The movie also stars Kaley Cuoco, Beau Bridges, Melinda Dillon, Danielle Harris, Edwin Hodge, Billy Kay, Brian Kerwin, Daniel Letterle, Leonardo Nam, and Rachel Nichols.
8. CAN'T BE HEAVEN
Everyone eventually meets the love of their lives. Sometimes, like Danny and Julia, that person comes along when you are 13 years old. Other times, like Hubbie and his sweetheart, star-crossed love makes getting together a life-long adventure. This heartwarming story will make you feel like falling in love all over again. Also known as 'Forever Together'.
9. PICTURE PERFECT (1997)
Picture Perfect is a 1997 romantic comedy film, starring Jennifer Aniston, Jay Mohr, Kevin Bacon, Illeana Douglas, Olympia Dukakis, as well as Anne Twomey.
10. VIRTUOSITY
Virtuosity is a 1995 science fiction action film directed by Brett Leonard, written by Eric Bernt, and produced by Gary Lucchesi. The film stars Denzel Washington, Russell Crowe, Kelly Lynch, Stephen Spinella, William Forsythe, Louise Fletcher, William Fichtner, Kevin J. O'Connor, and Kaley Cuoco making her feature film debut. Howard W. Koch, Jr. served as executive producer for the film. Virtuosity had an estimated budget of $30,000,000, but only made $24 million at the domestic box office. It was released in North America on August 4, 1995.