Before The Accountant's big screen debut, it was predicted that the film would only bring in $16 million over the opening weekend box office. Considering that the film stars Ben Affleck and an A-list cast, the prediction was a hard pill to swallow. The low prediction was made from the basis that there was not a lot of talk about the film, and early mixed reviews from film critics.  The thing about predictions is that they are just that, and sometimes they prove to be faulty.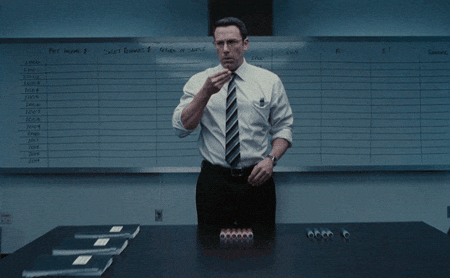 With the results in from the weekend box office we can see that Ben Affleck is definitely winning, right now! The film proved predictions wrong and brought in $24.7 million, taking in more than last week's winner The Girl on The Train. In The Accountant Affleck portrays Christian Wolf, an autistic math savant who tends to like numbers more than people. Wolf uses his talents to make a living as a freelance accountant for dangerous criminal organizations. Yet, things become extremely dangerous and violent when a Treasury agent begins to investigate Wolf's business.
The Accountant is directed by Gavin O'Conner, and also stars Anna Kendrick, J.K. Simmons, and Jon Bernthal.
Check out the trailer of The Accountant.
If the film is of your interest go check it out in theaters.