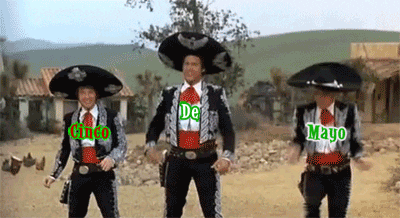 It's Cinco De Mayo, and just in case you have no idea what the origins are OVGuide is here to give you a short history lesson. It is the commemoration of the Mexican army's unlikely victory over the French at the Battle of Puebla in 1862. Now people all around celebrate Mexico's freedom on May 5th, with entertainment, food and drinks.
We have put together a list of 5 free Movies in celebration of Cinco De Mayo. Check them out below.
5 Free Movies To Celebrate Cinco De Mayo
Now They Call Him Sacramento
A comedic western film starring Michael Forest and Malisa Longo. Sacramento and his gang foil a banker's planned robbery and keep the loot for themselves.
Circo
Gorgeously filmed along the roads of rural Mexico, "Circo" follows a struggling traveling circus family that has lived and performed on the road since the 19th Century and documents the family's struggle to keep the circus as it is or change it.
El Camino


El Camino follows Lily as she travels across the country to Mexico with Gray and Eliot, and their recently deceased friend's ashes in hand. As these young adults confront their unrealized selves and their grief, nothing happens the way we expect.
El Lenguaje De Los Machetes

In MACHETE LANGUAGE, Ray (Andres Almeida), a political activist, and Ramona (Jessy Bulbo), a punk singer, are furious about inequality and social injustice and together try to advocate for a better world. Pushed over the edge by the violent repression in Salvador Atenco, they feel increasingly drawn to commit a terrorist act in the name of their political beliefs and their love.

Everto 
A terrible curse becomes the center of a young girl's life, sending those around her into the damnation known as Everto.